~a few words~

Hi..I'm Cath. I'm a 36 yr old, mother of Christopher(15) and Kymberly(12),
married 15 wonderful years to my best friend Bob(38)!!
Just recently, November 23,1998, I was diagnosed with "Non-Hodgkins Lymphoma". What a "wonderful" Thanksgiving it was for us!! I originally went to the hospital with stomach and chest pains, fearing something wrong with my heart.
(My mom had lived with heart problems most of her 'all too short' life.)
Two days in the hospital and my neck began to swell. The doctors did some
tests and discovered I had this cancer! What a shock it was for my family and I.
The fear of not knowing what to expect was the worse. My doctor put us in touch with a world renowned Lyphoma specialist,Dr. Richard Shadduck of the Western
Pennsylvania Hospital. He is a remarkable man..he puts me completely at ease,
which is very important to me!!!
I have always found a solace in the music of Stevie Nicks,and recently
in Mariah Carey's songs. Mariah's song "HERO"
has become my theme song, as it were!!
I find the strength I need in the words of the songs..
they carry me through the scared times and give me hope!!
I am also very lucky to have the prauers and support of my family and friends!!
They are the strength I need in order to survive this disease..they won't let me give up!! I can only hope that others out there with any form of cancer have such a loving support group in their corner!!!! Keep the Faith!!!!!! :)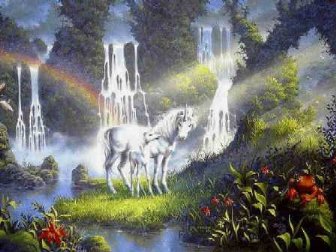 CANCER SITES

Lymphoma Research Foundation of America
Non-Hodgkin's Lymphoma WebSite
Cancer Information & Support International
NHL..Playing in the Wrong League
Mike's Lymphoma Resource Pages
NHL Cyberfamily
Hodgkin's Disease Mail List
Association of Cancer Online Resources,INC
We Care John (John Cullen's Story)
Hockey Fights Cancer
OncoLink (University of Pennsylvania CancerCenter)

~cath~
updated........05/7/99